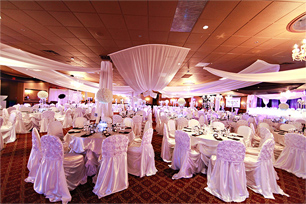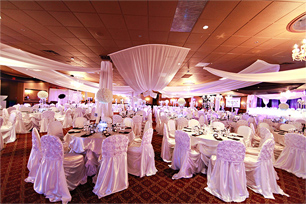 The Mirage Banquet is the perfect place to hold your Weddings, Office Meetings and other functions. We have spared no expense in creating a facility that can
accommodate any type of function. Conferences, Office Meetings, Private Functions, Weddings, Anniversaries, Summer Barbeques, Christmas Parties – no function is too large or small. We are confident that our passion for perfection will make your event the best it can be. The Best Banquet!
Our Staff pays careful attention to every detail to assure perfectorchestration from the ceremony to celebration. Whatever the size,theme, or entertaining style, you can be sure that your reception will become the memory of a lifetime.
---
Career Opportunities:
We are currently looking for part time servers and dishwashers to fill weekends shifts. Please send your resume to: deepak@mirageedmonton.ca