Catering Themes For Your Company's Christmas Party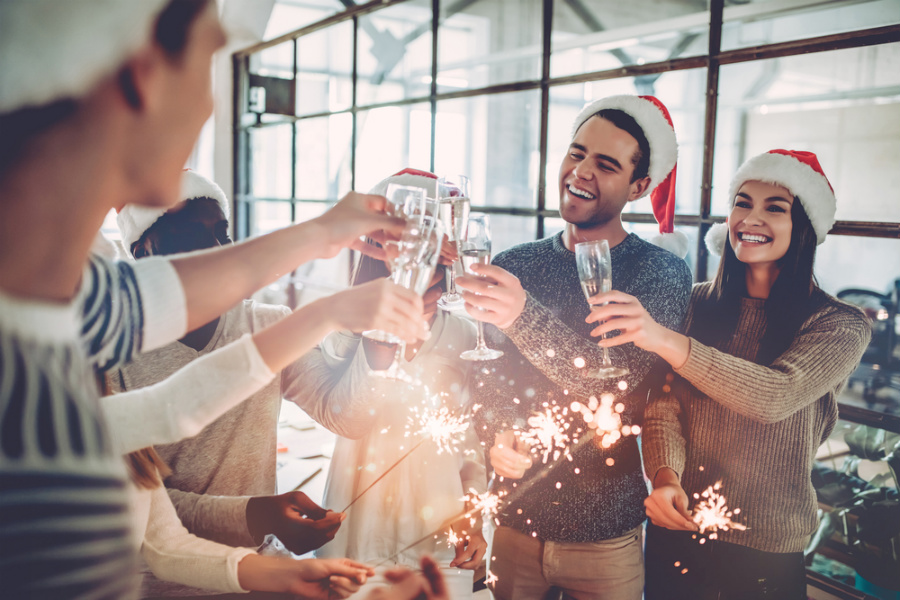 Without the perfect blend of good food and theme during Christmas, any celebration lacks excitement. Be it a house party or a high-end corporate Christmas party, Christmas party themes and great food that compliments the theme are a must.
But, just having a theme for the sake of it is not enough. When it comes to planning your company's Christmas party, you cannot afford to miss out on anything. Right from the party venue to food and drinks, everything needs to be perfect. So, here are some perfect blends of food and Christmas themes for your company' Christmas party.
Winter Wonderland Christmas
Snow covered roofs, everyone dressed in their best winter sweater, and hot chocolate, compliments Christmas eve celebrations like nothing else. Decorate the entire place with items that fit best with the idea of white Christmas. Decide a menu that compliments the theme. Warm food items like crudites, savory bites, coconut balls, and panna cotta goes very well with this Christmas party theme. Icy cold and some warm drinks like Christmas eggnog, hot caramel chocolate, or hot chocolate also does justice to the theme.
Chocolate Factory Christmas Party
Chocolates and Christmas sound perfect together. Hosting an office Christmas party with this Christmas party theme can be a great idea. Catering is not just about the food preparations, but also about how it is presented. If you are thinking of using this theme for your office Christmas party, you can have white or brown coloured plates or garnish the dishes with some brown or white ingredients. Also, you can have chocolate (a variety of them) as the primary ingredient for all your desserts and drinks.
Christmas Around the World
Christmas is celebrated around the world in different ways. If your company happens to have people from different cultures, it is the best time to celebrate this diversity. You can keep the decoration simple, with a Christmas tree, bells, and fairy lights, and ask your employees to put on their traditional attire. Such a theme gives you a lot of food options to enjoy. You can include traditional food items from across the world. This way your team gets a taste of different cultures around the world. You can have a variety of cupcakes, chocolates, drinks, and main course dishes which you'd have probably never tasted.
A perfect venue will add more zeal to your Christmas party. If you have been searching for the right party venue in Edmonton, then search no more. Mirage Banquets offer you all the facilities that you need to help you host a great corporate Christmas party.