Eco-Friendly Wedding: Reduce The Burden On Your Pocket And Environment
Did you know that weddings produce an enormous amount of waste? Yes, your wedding is special and you want to make it memorable in every way. But, in times, when mother earth is under threat, having an eco-friendly wedding will add value to the occasion. Plus, taking steps to preserve the environment is only going to give you happiness.
If you think an eco-friendly wedding is too much of work, then think again. In fact, an environmentally friendly wedding will reduce the burden on your pocket, and also your carbon footprint. The trick is to substitute wherever you can. Wedding venues, food, invitations, and many other aspects of a wedding can be designed to be eco-friendly. If you like the idea of going green, then here are some tips: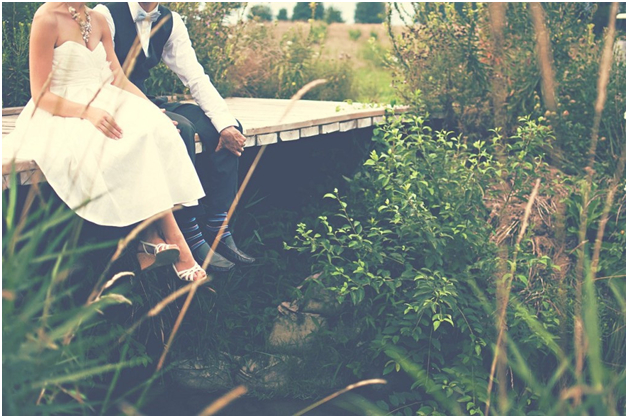 Choose The Right Wedding Venue
Start by selecting the right wedding venue. Holding your wedding at a banquet hall, which gets plenty of sunlight or uses energy efficient appliances and biodegradable products, can be a great way to minimize your carbon footprint. Some wedding venues even donate untouched food. Check their policy or ask your wedding planner to help you with such arrangements. You can get in touch with us at Mirage Banquets to help you make your wedding an environmental friendly affair.
Design Eco-Friendly Invitations
Millions of trees are cut each year to provide for paper and paper-based products. This increases the burden on the environment. Go for digital invitations by creating e-save the date invites. If you still want a traditional alternative, use recycled paper and vegetable-based inks for the invitations. This will not only leave less carbon footprint but also make your invitations stand out.
Go Local With Food And Drinks
Food is the center of attraction at any event. Today, as more and more brides and grooms are becoming conscious towards the environment, wedding caterers offer the option of adding fresh and organic food and beverages in the menu. And, going green with food does not mean you have to sacrifice taste. Ask your wedding caterer to source local, organic, and fresh ingredients. Opt for vegan food and dessert options. Doing so will not only keep the costs down but also serve the purpose of having a sustainable wedding. At Mirage Banquets, we can help you with this.
Opt For Organic Flowers
A wedding is incomplete without a gorgeous flower bouquet. But, did you know that not all flowers are organic and the chemicals used on them can pollute the environment? Now you do. So, make sure you opt for organic blooms sourced from farm-to-table stores. You may also consider hiring firms that make use of the flowers after the wedding is done. Alternatively, you may consider DIY wedding bouquets for a distinct option. It will save you some dollars and also contribute to the protection of the environment.
Use these tips for a wedding that's creative and also sensitive towards nature. And, if you're looking for a good wedding venue and wedding caterer, who can help you make your wedding a memorable event, then connect with us at Mirage Banquets.