5 Key Components Of An Engaging Conference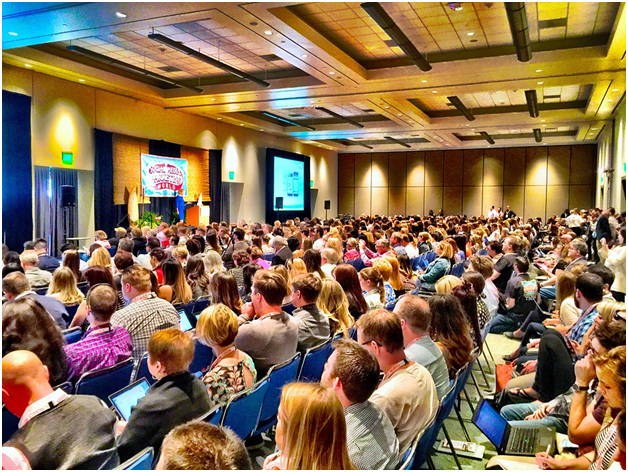 Organizing a conference can be a stressful job. You need to start working for it months ago to make sure everything is entirely in place for the big day. Also, you would never want your attendees to leave with a negative experience. So, here are five vital components that can turn a boring conference into a highly engaging one:
1) Fame is not Everything
Inviting famous speakers for the conference alone can never help a conference to be a huge success. Attendees look forward to new information. So, you need to make sure that all the attendees who walk out of the conference have learned new things, feeling empowered, as well as entertained. While selecting speakers for any conference, you must make sure that their presentation has a perfect balance of information, as well as interactiveness. After all, no one can stand hour and hours of listening to a lecture without laughs or light moments. Therefore, you must select speakers who know how to keep their audience excited.
2) Tools for Interaction with the Speakers
Nowadays conferences are incorporating various tools to make it more interactive for the speakers, as well as the attendees. Many conferences provide conference apps to attendees to ask questions to the speaker or take a poll in real time. Tools of this kind help to make the conference become more interactive and also eliminates the hassle of randomly picking up people from the crowd. Apart from conference apps, online presentation tools can provide real-time Q&A and polling on the speaker's slides.
3) Content that is Novel and Interesting
Attendees look forward to conferences that help them learn about something that is novel and interesting. If the speakers at the conference impart knowledge that is already available, they will find it pointless to invest a significant amount of money. Attendees pay big bucks to learn new aspects of a particular subject of their interest. So, informative content is one of the most important components that can make or break a engaging conference.
4) Hashtags are Must
Every update of the conference that you are organizing should be there on the social media. Why? Social media platforms help the conference gain popularity, which you cannot achieve through traditional ways. To facilitate social media engagement, you need to think of a proper hashtag for your conference. It helps your audience to get updates about the conference, gives suggestions, and boosts your online presence. Recommendations from the audiences and information from your end can increase the popularity exponentially as the conference would contain information that is desired by many.
5) Value the Feedback Given by the Attendees
Feedback helps you get better at your work. Valuable feedback about attendee's experience at the conference will help you get a better idea of things that were perfect and insights into scope of improvements. This way you will be able to analyze your plus and minus points and implement the feedback in the next conference you'll be organizing.
If you are searching for a perfect venue to organize your conference in Edmonton, then search no more. At Mirage Banquets, we provide you state of the art facilities for corporate events like conferences, seminars and business meetings. Contact us now to book a date for your conference.