5 Tips For Choosing The Perfect Conference Venue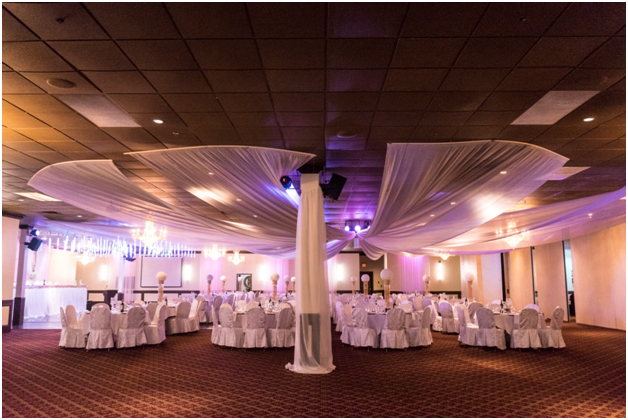 Are you planning to host a conference? Then you'll have a dozen things to do. Today, corporate meetings are no longer limited to four-walled conference rooms with some chairs and a projector. Instead, it is all about making your event stand out. From food to the theme and décor, everything is given detailed attention. But, the venue is the biggest aspect, which decides the success or failure of your conference. If you have the right venue, then you're halfway through the planning of the event. Finding the perfect venue requires some effort on your part. Here are a few factors to be considered when choosing a conference room:
Accessibility
When you start shortlisting conference rooms the first question you should ask yourself for each of the venues is – is the venue accessible? You do not want your delegates to have a tough time finding the location. That will not do any good for you and your business. Consider the location of the venue, traffic, and transport options. Choosing a venue that's easily accessible maximizes attendance and also leaves a good impression.
Capacity
Does the conference room have enough capacity to fit in the number of attendees you've invited? When choosing a venue, it is important to take into account the number of people attending the conference. This helps you evaluate the capacity of the venue, as well as think over the seating arrangements you will need. Seminars may not need tables, but if it is a lengthy conference, you may require a table seating. Choose a venue that fits in all your attendees and offers the space to accommodate the seating arrangement you desire.
Technical and Other Facilities
You'll need audiovisual equipment, a podium or a stage, as well as some staff support for your conference. Does your conference venue have it all? You must ask for what facilities are provided at the venue. Check for technical requirements like charging stations, Wi-Fi, and audiovisual equipment. Also, see if you can avail of security services and staff support.
Food and Beverages
You don't want the attendees to starve and have parched throats. Food and beverages are an important aspect of every event, including a conference. See if the venue provides catering services. Depending on the length of your conference, you'll want catering services to take care of all the meals and also breaks. Most venues provide catering services on-site. But, if the venue doesn't provide food and beverage facilities, then ask if they allow outside catering or can make the required arrangements.
Parking
Parking is one of the most important considerations when selecting a conference venue. Do they provide valet parking? Is there a parking space? Is the space enough for the number of attendees? Consider these questions when seeking the perfect conference venue. A secure parking space will have to be provided for those arriving in their own vehicle. Enquire about parking at the venue. If it's not available, then evaluate the location for some parking space. If parking seems challenging in the area, then you can consider offering valet parking to your guests.
Understand your event and attendees, be proactive, and ask questions to choose the right venue. If you have an upcoming conference, you can consider Mirage Banquets to host the event.