5 Tips To Make The Most Of Your Wedding Ceremony Venue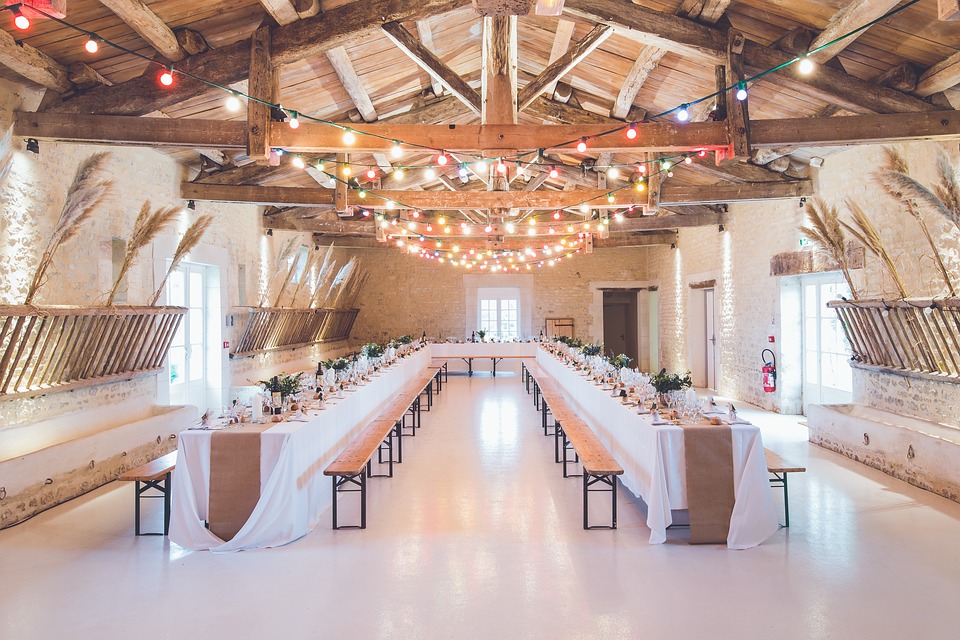 Your wedding is the most awaited event of your life. It is something that you have always dreamt of as a child before adulthood led you to think otherwise. But, the day you found your Mr. Right, you once again felt like the princess of your life. And now, with the wedding date coming up close, you need to get started with the preparations for your big day. From getting the perfect wedding gown to selecting the best wedding venue, every single thing needs proper planning and execution. So, to help you streamline things, let's take a look at five tips to make the most of your wedding ceremony venue:
1) Venue
Choose your reception venue sensibly. Make sure that it is not too far away from your wedding ceremony venue. In some cases, your wedding ceremony venue can double up as your reception venue as well, depending on your faith and preference. Also, see to it that you book it well in advance to avoid last minute disappointments.
2) Theme
To begin with, pick a wedding theme of your choice. For example, if you're a fan of The Marvellous Mrs. Maisel, then you might want to consider having a retro or a vintage theme with a dress code inspired by the 1950's New York High Fashion. Based on your interests, you can choose from a variety of themes for your wedding. And, then implement these theme-based designs and arrangements for your wedding ceremony venue.
3) Lighting
In this case, lighting would refer to two things – decorative lighting and functional lighting. Most lavish wedding banquet halls have all the required, functional lighting in place. This includes chandeliers, LED lighting, backdrop and ballroom lighting. You can hire professionals to get the decorative lighting done. You can cast patterns on the dance floor with fancy luminaria or have a well-lit outdoor walkway. There's a lot that you can do with decorative lighting to make sure you make the most of your venue.
4) Decorations
Your wedding ceremony venue decorations will comprise of all your floral arrangements, table decorations, and the wedding centerpieces. You can use lanterns, lights, and other forms of artwork to spruce up the entire venue. Your florist and wedding planner will work cohesively to brighten up the whole place. But, if you want something in particular, then you ought to tell them in advance.
5) Catering
There's nothing wrong in thinking that you and your newly wedded spouse will be the stars of the day. But for your guests, it could be the food. So, you need to make sure you hire renowned wedding caterers and plan an elaborate menu. If you are planning to get married during winter, then arrange for a winter-friendly menu with good wine, roast meats, soups, hot chocolate, and plenty of warm, comfort food.
Some reception venues offer their own in-house catering service. If you opt for a venue like that, then you don't need to worry about hunting for a good caterer. Mirage Banquets in Edmonton offer a wide range of facilities including an elaborate catering service. If you wish to know more, then get in touch with us at the earliest.