4 Corporate Event Trends That Will Dominate 2018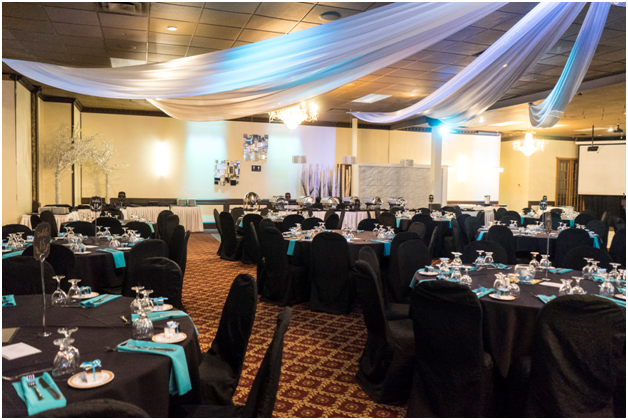 In this digitally connected business world, corporate events are your chance to establish an in-person touch point. Hence, you'd want to make your corporate party enticing enough, while retaining the professional feel. The face of these networking events is changing. Gone are the days when conferences, meetings, and annual functions were held in four walls with a few traditional banners around. Today, a corporate party is all about creating unforgettable experiences for the attendees. Whether you're planning a corporate party after a conference or throwing an annual bash for your employees, here are a few trends to look forward to and take a cue from:
Non-Traditional Venues
As mentioned above, a corporate party is no more confined to four walls. Yes, hotels are still the go to option. But, more and more businesses are opting for unique venues like sports and concert venues, theme parks, and casinos to name a few. This year we will see event venues reflect the personality and values of the company. For instance, a business carrying the tag of socially responsible will not choose a venue that contributes to the environmental issues.
Creative Themes
Turning from the basics, companies are experimenting with unique themes to make their event stand out. They are transforming the space to something fun for an event. For instance, creative themes like Formula 1, James Bond, and even Construction are used. Also, attendees are no longer required to sit and listen for hours at an end at such events. Whether it is employee training or a networking event, engagement is the main focus. Live feeds, audience participation, event has tags, and more are being used to drive interactivity.
Local and Sustainable
Food that is rich with fresh, local ingredients is becoming commonplace in all types of events. Be it a wedding or a corporate party, fresh, organic food is being preferred. And, this trend is here to stay in 2018. But, this is not restricted to food and beverages. To reduce their environmental footprint, companies are opting for organic and sustainable materials. Business professionals are delivering the 'go green' message by adding an environmental-friendly touch to their events.
Going Hi-Tech
Not surprisingly, technology has become a major part of an event. End-to-end event planning and execution involve technology. And, this trend seems to be evolving day by day. Apart from WiFi, entrepreneurs are using advanced technologies to create unique experiences. From event apps that feature the event details and schedule to touch-based displays, virtual reality, and artificial intelligence, businesses are using technology to improve engagement.
So, which of these trends are you planning to include in your corporate party?
Whether you decide to have a themed party or include local flavors, you can organize an event that stands out at Mirage Banquets.