4 Themes To Hold A Memorable Corporate Award Ceremony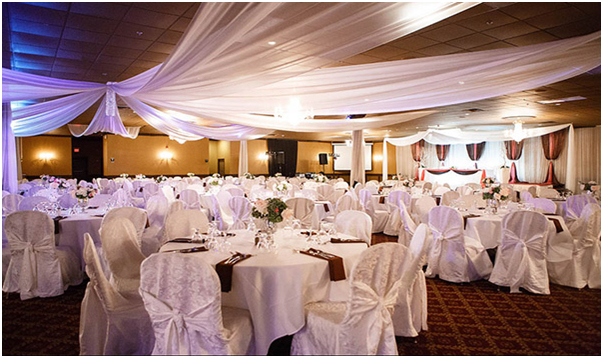 To ensure that your company continues to work efficiently, it is important to make your employees feel appreciated and boost their morale. Corporate award functions can be a great idea to acknowledge them for the hard work they put in to make your company climb up the ladder of success.
Apart from choosing a corporate event venue and deciding the menu, picking a theme for the award function is an equally vital task. The theme you choose will decide other aspects like decor for the event. Here are some popular themes to hold a memorable corporate award ceremony and celebrate your team's success:
1) The Grand Gala
A sophisticated atmosphere designed with a stunning centerpiece, grand lighting, and red carpets suits perfectly to any corporate function. Such an atmosphere not only complements the occasion but also makes your employees feel like a star. At Mirage Banquets, you will be offered with facilities like extravagant chandeliers, carpeted floors, glass vase centerpieces, and more to help you plan an event around this theme. All these facilities and much more will make sure that you have a gala time at this grand gala themed corporate award function.
2) The Masquerade
The combination of formal dressing and the elegance, and the mystique of a masquerade theme will surely amuse your employees. This theme is already a hit for various formal events because of its stylish nature that supports the atmosphere. A masquerade theme is incomplete without elements such as stylish decor, live music, and most importantly the masks that will set the right mood for the theme. Professionals at Mirage Banquets are experienced at transforming the space to how you imagined it.
3) The Monochrome
The combination of black and white never goes out of style. It's simple yet elegant and keeps professionalism intact with formal decoration. Such a theme is perfect for high-profile corporate events. It makes it a classy affair to remember, as this monochrome theme creates a unique environment that looks and feels very sophisticated. Use these colors in the decor to create a stylish yet professional atmosphere.
4) The Casino Royale
When it comes to adding glamour to the evening, nothing can match the casino royale theme. With a classy decor, focused illumination, and overhaul VIP setting, you can give the evening a high-class feel. Such a theme is an elegant affair where ladies wear stunning gowns and gentlemen try to look their best in a suit and tie get up. Also remember, a casino royale theme is incomplete without casino props, gaming tables, and gaming chips.
If you have picturized how your award ceremony should be like, then what are you waiting for? Come and book the venue for the next big corporate event at Mirage Banquets and leave the rest to us.