What Makes The Perfect Office Christmas Party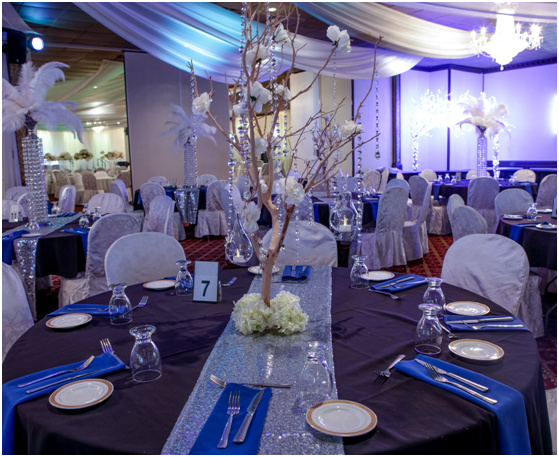 A corporate Christmas party is the perfect opportunity for any company to thank their employees for their hard work throughout the year. Planning the year-end bash isn't an easy one, but it is necessary for your company's overall success. It is a great way to boost their morale and improve their productivity. It also becomes an attractive aspect of your company's culture. If you're planning to host a corporate Christmas party, then here are some useful tips to help you make it a perfect one.
1) Set a Realistic Budget
Establish your budget and stick to it. You may even ask for your colleagues' input on planning and to fix the budget. Having colleagues to help you with party planning can make things easier, as compared to planning it alone. Once you have delegated and are familiar with how much you can spend, you can start focusing on other aspects of the party planning.
2) Pick a Date and Start Looking for a Venue
When it comes to Christmas, finding venues and caterers isn't that easy, as it is celebration time and venues get booked quick. Start planning early so that you can find the venue of your choice. Make sure that the date you choose is convenient for everyone. Mark the date in the office calendar. Analyze different venues and see if they are available on that date. A venue with catering services, like Mirage Banquets, will be perfect as it serves the important requirements of a Christmas party. Book the venue early so that you don't lose out on the best one.
3) Decide on a Theme
Be creative while selecting the theme of a corporate Christmas party. A theme helps boost the excitement for the party. You can decorate the venue to make it look like a forest for a scavenger hunt, or a ship or an old palace for treasure hunt. Form teams and give them clues to go hunting. Playing such games is not only fun, but also instills team spirit and allows employees to get to know each other. Another idea is to have a Christmas masquerade ball. Arrange for masks and harlequin inspired decorations, and create an ambiance that encourages fun and entertainment.
4) Pick Entertainment Options
Consider entertainment options like live music or DJ to lighten up the essence of your Christmas party. Music will keep the atmosphere lively and can even encourage employees to hit the dance floor and socialize with each other. Plan for some fun activities that can enhance engagement. Organize games such as 'two truths and a lie' or 'Who am I?'. You can also opt for scavenger and treasure hunt options mentioned above. These activities get people involved and act as a great icebreaker for new employees.
Corporate Christmas parties are the best medium to strengthen the bond and improve the quality of culture at work. While these tips will be helpful, be mindful of some dos and don'ts of an office Christmas party.