7 Most Common Corporate Events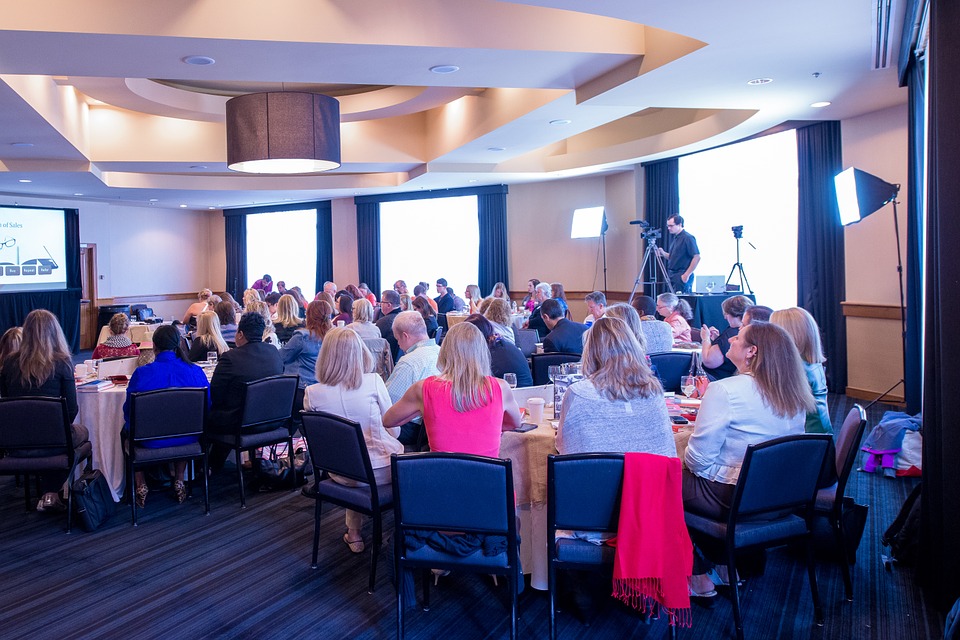 In the corporate world, there are numerous events that are conducted. Depending on the size and the expansion rate of the company, budgets are allocated for these corporate events. Employees eagerly wait for these occasions. Corporate events give them the opportunity to unwind, relax and take a breather from the regular work-related chores. And, this is the least companies can do to spruce up the enthusiasm of their employees. In many occasions, these events are a necessity to instill a sense of trust and goodwill among prospective and current employees.
Are you planning out your event calendar for your company? Here are a few events that you should consider organizing for your departments.
1) Trade Shows
Trade shows are more or less like marketplaces, where market players of a particular domain set up their booths and look forward to attracting potential customers to their brand. They are usually held in large open spaces or in banquet halls.
2) Seminars and Conferences
Seminars and conferences are events that have set themes and keynote speakers. Companies conduct these events for a variety of purposes such as trainings, promotional purposes, information exchange, etc.
3) Executive Retreats and Incentive Programs
Executive retreats are organized as a way of rewarding employees for their achievements or to develop the coming term's organizational strategy. These retreats or incentive programs are usually held in exotic locations or in luxury resorts where there is ample time for employees to relax and explore the place.
4) Appreciation Events
As the name suggests, these events are held to recognize employees' achievements in the past year. The company gives their employees appreciation for their distinguished contributions in their departments. This is done to encourage employees to proactively push their boundaries and take the company(and their careers) to greater heights.
5) Sporting Events
Most commonly held sporting activities include golf and bowling. The whole purpose of organizing these team-based events is relationship management and the games are designed accordingly.
6) Product Launches
Product launches are either internal meetings or a full-fledged party where the launch of the new product is announced. These events attract a lot of media attention and are well-attended by employees, customers, publicists, and sponsors.
7) Shareholder Meetings
Companies hold shareholder meetings annually. It provides them with the opportunity to display their recent performance, targets for the future, and outline their business strategies to the shareholders.
These are some of the most common corporate events for you to consider for your organization. You can refer to our previous blog to understand how to plan corporate events.