Step By Step Guide For Conference Planning
If you have been to conferences, then you may have a vivid memory of one or two such conferences where you enjoyed the overall experience of learning new things and meeting passionate people. Such good and successful conferences are incomparable. If you are planning to host a conference, then you'll want to organize one which is on similar lines. You'll want your attendees to have a great experience and leave with a good image of your business.
Planning a conference demands considerable thought and effort. Whether it is a grand conference, where delegates from around the world will be invited, or a small event with a few important people, you will have to devote a considerable amount of time to plan the conference. If you're a first timer, then you may find it overwhelming and demanding. To help you, we've compiled a conference planning guide for you: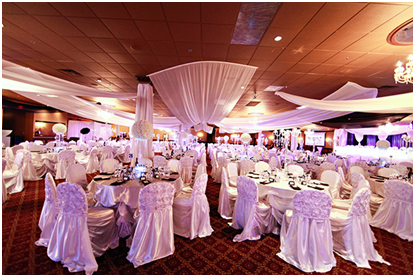 Draw a Budget and Prepare a Plan
Budget is an essential part of organizing any event, without which you will end up spending a fortune without getting enough value in return. Set a budget. Make sure to be realistic when picking a figure. Once you figure the amount you want to spend, then budget for different aspects of the event like conference rooms, accommodation, transportation, catering, activities, and décor. For this, you'll have to think through the agenda of the event. Having a plan will ease the process of planning the event.
Delegate Responsibilities
You won't be organizing the whole conference by yourself, so, you will need a dedicated team to work on it. Divide your employees into teams. Divide the responsibilities of finding conference rooms, accommodation, marketing the conference, gathering sponsors, and handling administrative work among the teams.
Pick a Date
When do you want to host the conference? Since you'll want all your guests to attend the event, you should choose a date that does not clash with major festivals and national holidays. You'll also want to avoid summer and winter holidays when people are most likely to go on vacations. When choosing a date, also ensure that you have ample of time for preparations.
Choose the Right Conference Room
Once you settle on a date, you can proceed to book a venue. Finding the right venue can take away half the burden of planning the conference. When selecting a venue, there are several factors that need to be considered. This includes the number of attendees, space requirement, location, facilities, and transportation options. Mirage Banquets can accommodate all sized corporate events, from small business meetings to large conferences. We offer a range of facilities, including audiovisual and catering, to help make your conference a success.
Think about Catering
You do not want your guests to starve through the conference or stay parched! Food and beverage is an important part of any event including a conference. Typically, most venues provide catering on site. At Mirage Banquets, we offer the option of customizable menus to meet your needs. You need not worry about breakfasts, breaks, lunches, and dinners, as all the food and beverage requirement for your event will be taken care of.
Make your conference a success with these planning tips. If you're looking for conference rooms, then look no further and get in touch with us at Mirage Banquets.