3 Inspiring Floral Trends For Your Spring Wedding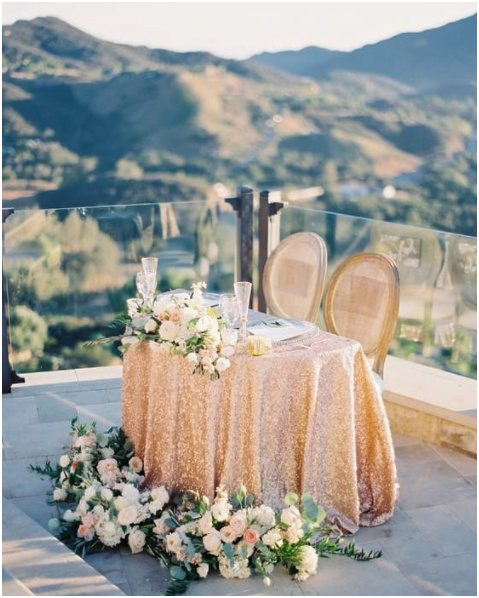 Image source: BridesandBlossom, Instagram
As George Harrison would say, it has truly been a long, cold winter. And, now spring is here. It's the perfect time to soak in the glory of the full floral bloom; you can also soak in the floral trends along the way. Let it be said, it's the best time to get married. You have a whole range of latest floral trends to choose from. Add life and color to your ceremony and reception venues by inculcating these inspiring floral trends into your spring wedding. You'll be glancing through your wedding photos several times later, so leave no stone unturned.
1) Embrace the Minimalism
If there is one style that has remained constantly loved and respected, then it is minimalism. This is an era where fluff is eliminated in favor of substance, and there's a lot of substance in minimalist art. While the trends of yesteryear would overwhelm you with multiple colors, the trends of today instead focus on using flowers as a tool to set the ambiance with elegance and craft, ever so sparsely. Another facet of minimalist floral trends is the increased role the vase plays. The vase is no longer a holding device. A vase complements the flowers with strategic use of colors and textures.
2) Fancy some Somber Aesthetics
Now, here's the trickiest of these trends to pull off. And, that's largely because adopting a somber design or theme is a move too bold for some. Having said that, there's a reason why more and more people are adopting somber colors not just in their homes, but also for their reception venues. It's 2018, take a look at the pop-culture displayed on TV shows and movies for cues. We are slowly moving away from lightweight, ultra-romantic options to more decadent, mysterious, dark tones instead. This isn't the easiest trend to incorporate in your ceremony venue. You can count on an expert to help you with the execution.
3) Consider a Wall of Flowers
Here's a stylish and ingenious trend we managed to spot at some weddings. Bring life to a couple of walls by converting it into an expansive wall of flowers or a 'living wall' as some like to call it. The wall acts as an excellent spot for you and your guests to click some memorable pictures, and it's not hard to see why. Since you have the luxury of choosing between a whole range of color palette, you can be selective with the color you opt for. Pick colors that complement the tone and mood of your ceremony and reception venue.
Now that you have three wonderful spring trends to choose from, here's hoping that you have a ceremony or reception venue in mind. After all, all these trends are wasted if your venue doesn't have the necessary banquet facilities that are critical to a memorable wedding ceremony. Contact us if you need help bringing these thought-dreams to fruition; because that's exactly what we do.