What to Look for in a Wedding Reception Venue?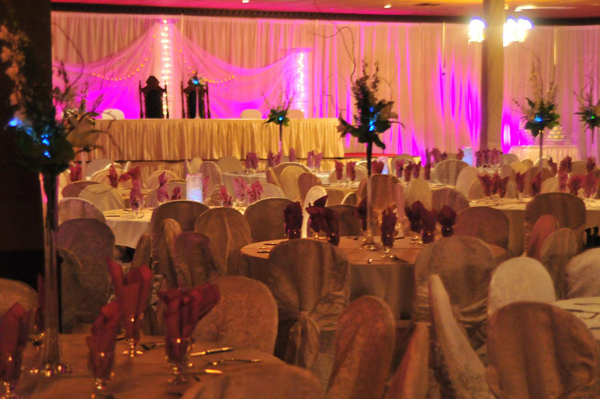 One of the first things in your wedding to-do-list should be to book spectacular ceremony and reception venues. And, considering the rate at which luxury banquet halls get booked in Edmonton, this is something that you need to do as soon as you decide your wedding date.
Your wedding is undoubtedly one of the most important days of your life. And, you would do everything you can to make sure it is perfect. But, how are you going to choose the best wedding reception venue? There are a few things that you need to look for in ceremony and reception venues to make sure you choose the right one and ensure your D-day celebrations are a success. Let's take a look at the things you should look for in a wedding reception venue –
Adequate Space
Depending on your guest list, you need to make sure if the venue you are choosing is spacious enough to accommodate everyone. Wedding halls tend to look enormous when they are empty, but decor essentials like tables, chairs, buffet counters, and decorations will fill up space quickly and you might end up high and dry with insufficient space to accommodate everyone on your guest list. The best way to evaluate the space of a venue is by seeing it while another wedding reception is being set-up.
Lighting
Your wedding day is one event that you want to cherish for the rest of your life. So, you need to make sure that the lighting in the venue is just right for the photographers to capture each and every moment. Plus, you don't want the hall to be dim or dark during the dinner and the dancing. So make sure the lighting arrangements in the banquet hall are as per your requirements. If need be, visit the site during the daytime and in the evening to see the effect of sunlight in the room.
Privacy
We understand that your wedding is a formal announcement to the world of your union your loved one. But, you certainly don't want anyone and everyone to come to your wedding reception. If you want to guard your celebration from uninvited strangers, then it is best to opt for an indoor location that has a decent security system in place or an outdoor venue which ensures utmost seclusion.
Food
Food is an integral part of a wedding celebration. So, you should ideally look for ceremony and reception venues that provide in-house catering options or have an alliance with the best wedding caterers in Edmonton. This way, along with the venue, you will be able to finalize the wedding food and drinks menu simultaneously.
If you are looking for a good wedding site with a catering service, then get in touch with our representatives at the earliest.